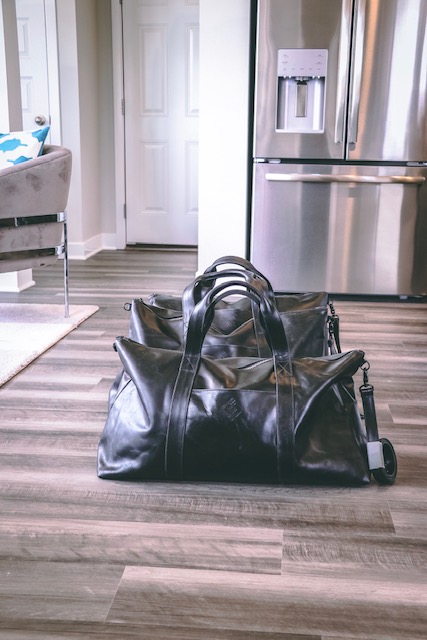 Luxury Weekender Bag
Whether you're on a short business trip or a weekend excursion with someone special, the Christian Miquel Essential Weekender Bag is more than enough to carry all that you'll need. Made with highest-quality leather and construction, the Weekender is soft, spacious, and absolutely stunning. With proper care, not only will this bag look better with age and wear, but it will truly stand the test of time. Elevate your game, and be prepared for absolutely anything.
sale
Product Features:
● Black Frontier Leather that is medium temper smooth waxed, semi shiny with a little distressed look to it.
● Highest-quality construction and materials
● Spacious interior
● Multipurpose use